HRH Deputy Governor of the Eastern Province Reviews Khobar AlKhair Initiative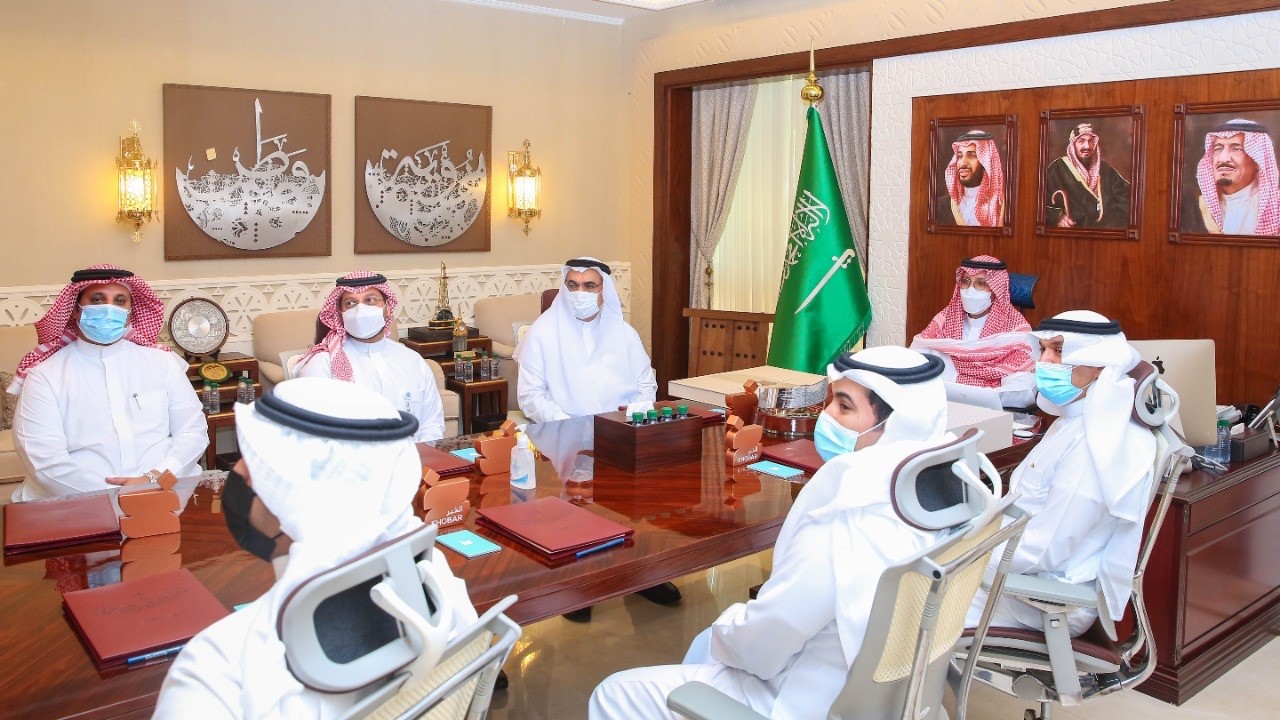 His Royal Highness Prince Ahmed bin Fahd bin Salman bin Abdulaziz, Deputy Governor of the Eastern Province, received today Mr. Abdullah bin Abdul Latif Al Fozan, Chairman of the Board of Directors of the Al Fozan Holding Group. During the meeting, Mr. Al Fozan presented to His Royal Highness the details of the company's projects in Al Khobar covering the service, entertainment, culture, and social sectors. Considered part of Al Khobar's new identity, these projects will contribute to the development of the city and will transform it into one of the top destinations of the world.
HRH Prince Ahmed appreciated the efforts of the private sector and its responsibility towards the community as well as its role in facilitating social and sustainable development in the region and the Kingdom. He also highlighted the importance of endeavors such as Al Fozan Holding's development projects in creating quality job opportunities and supporting national economic development within the framework of the Kingdom's Vision 2030.
Mr. Al Fozan said that the launch of Al Khobar's new identity is part of the initiatives under Al Fozan Holding's Community Service Program. The initiatives seek to offer sustainable programs and services that contribute to achieving integration between the public and private sectors and improving the quality of life for individuals in Saudi Arabia.
The reception was attended by His Excellency the Mayor of Eastern Region Eng. Fahad Al Jubeir, the CEO of the Sharqia Development Authority (SDA) Eng. Fahd Al-Mutlaq, His Excellency the Mayor of Khobar Municipality Eng. Sultan Al-Zaydi, and Eng. Abdullah Al-Braikan.
Currently, Al Khobar is implementing several projects that qualify the city as an outstanding destination in the Kingdom with the potential to occupy a distinguished global position in the future. One of the most prominent among the city's projects is the Khobar Al Khair 2030, which includes several development, entertainment, tourism, and service projects.
Source: https://www.hasatoday.com/316905?utm_source=dlvr.it&utm_medium=twitter
Explore More News