Health Endowment Fund Signs Agreement with eXtra to Build 100-Bed Mobile Hospital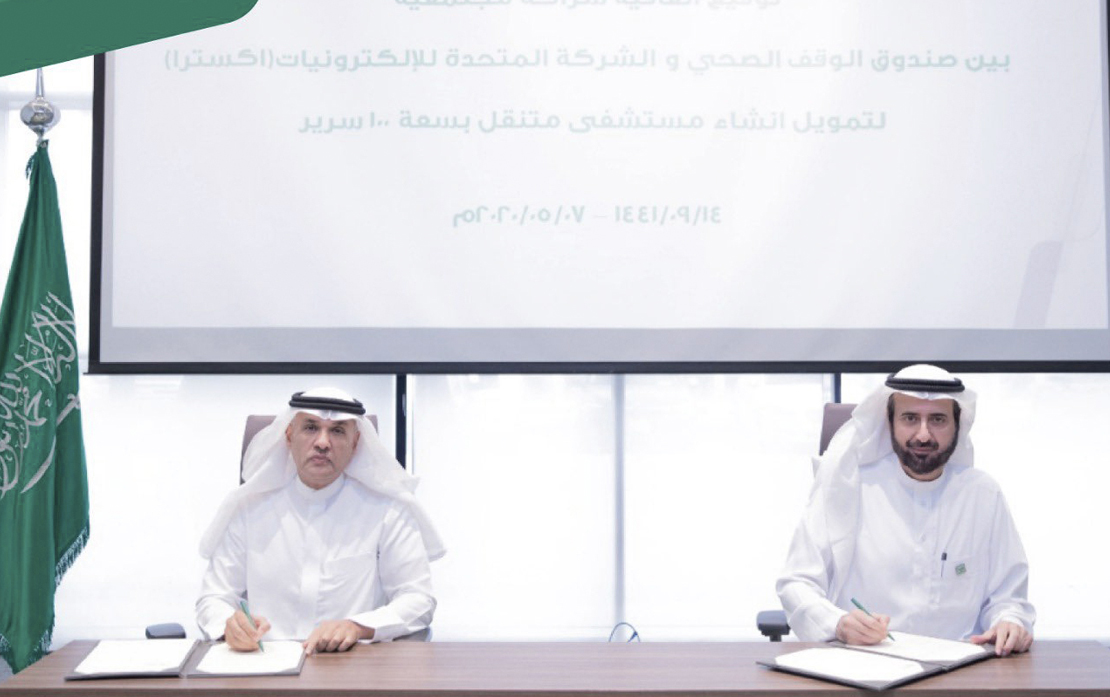 The Health Endowment Fund and the United Electronics Company (eXtra) signed an agreement last Thursday to build a 100-bed mobile hospital for use by the Ministry of Health in the presence of the Minister of Health and Chairman of the Health Endowment Fund Dr. Tawfiq bin Fawzan Al Rabiah. The hospital is being constructed under the initiative and supervision of Ascend Healthcare Solutions, a subsidiary of Al Fozan Holding.
The initiative comes as part of eXtra's commitment to the community and in support of efforts to control the COVID-19 pandemic, and represents a continuation of the cooperation and partnership between the government and private sectors.
Abdullah bin Abdullatif Al Fozan, Chairman of eXtra, commented: "Due to our social responsibility and in support of the Ministry of Health, we should do more than just follow instructions and guidelines; we should become an active component in facing this crisis because the interest of our nation comes first. As part of the private sector, we affirm our commitment to contribute to national crisis management and look forward to seeing other distinguished initiatives from our counterparts so we can lead our nation to safety."
Under the agreement, eXtra will sponsor the 100-bed mobile hospital. The hospital is certified by the Center for Disease Control and Prevention (CDC), which specializes in advanced quarantine technologies such as the use of negative pressure. It will also be built according to smart mobile designs suitable for its purpose, with the capability to move its units to different provinces and cities as needed in support of Ministry of Health campaigns for coronavirus testing throughout the Kingdom.
The project will be managed by Ascend Healthcare Solutions as a social initiative due to its extensive expertise in managing specialized medical projects and solutions.
Explore More News