As an extension of its strategic partnership with Sipchem Ertiqa Inaugurates Sipchem Volunteering Oasis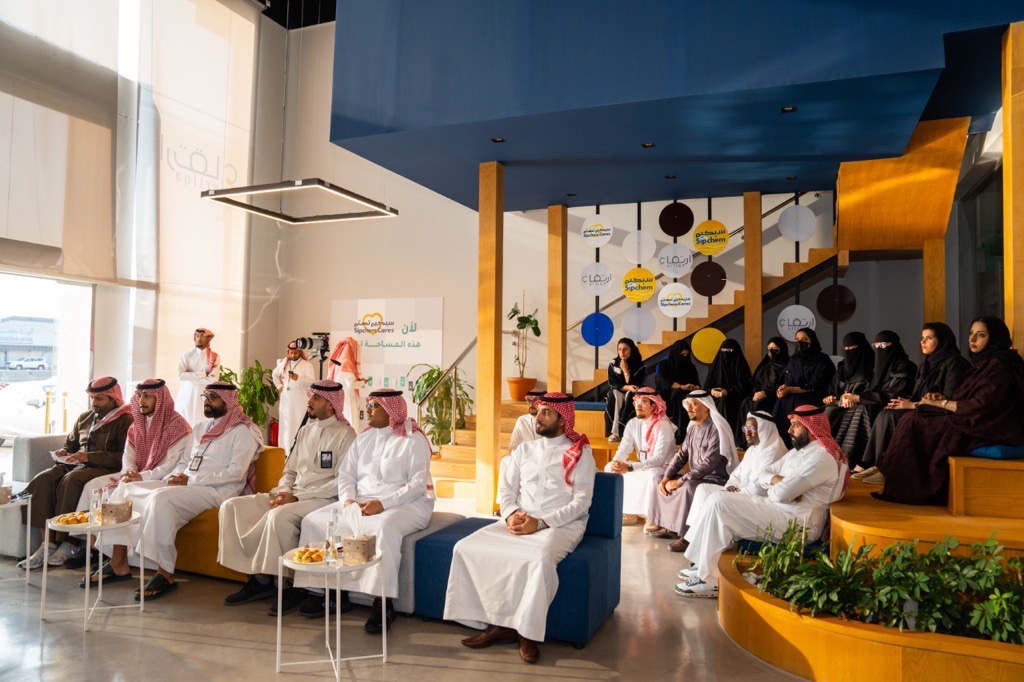 Under the sponsorship of the Saudi International Petrochemical Company (Sipchem,) the Computer Rehabilitation Charitable Organization (Ertiqa) on Wednesday inaugurated the Sipchem Volunteering Oasis within its headquarters.
The Sipchem Volunteering Oasis seeks to empower young men and women with an innovation-driven environment that fosters volunteering and instills a culture of charitable work.
Expressing his pride in the collaboration between the two sides, Omar Al-Shaybani, Executive Director of Eritqa, emphasized the importance of joint efforts to achieve sustainable growth for local communities based on a holistic approach.
Mohammed Al-Duhayyem, Director of Corporate Communications for Sipchem, reiterated the company's commitment to community sustainability, demonstrated by its ongoing collaboration with Ertiqa. The center's inauguration reflects a shared objective to develop the standards and available infrastructure in the volunteering sector which, in turn, will help achieve the Vision 2030 target of having one million active volunteers in the Kingdom by the year 2030.
The Sipchem Volunteering Oasis, Duhayyem explained, enables and encourages innovation and skill development while also presenting a variety of opportunities for volunteers to make a positive contribution to local communities. In addition to providing a well-furnished and motivational environment, the center acts as a dynamic venue to train volunteers through workshops and discussions covering the lasting value of humanitarianism.
The partnership between the two parties, which began in 2021, has since facilitated 540 volunteers who have accumulated more than 9,500 volunteering hours and have helped raise over SAR1 million.
Source: www.asda-alkhaleej.com/214329/
Explore More News