Deputy Prince of the Eastern Region Surveys AlRamis Project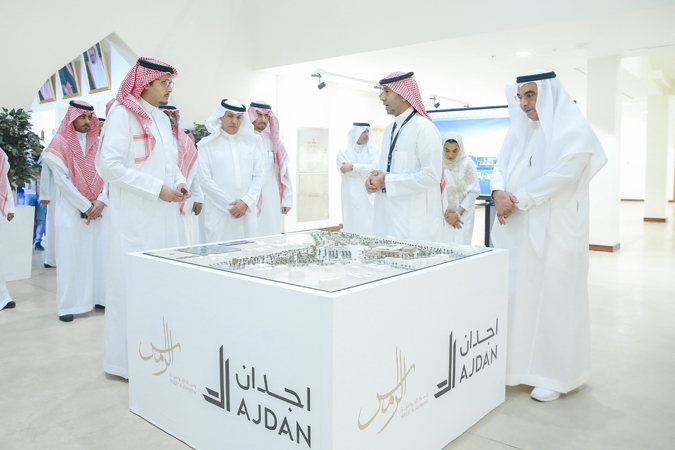 His Royal Highness Prince Ahmed bin Fahd bin Salman, Deputy Governor of the Eastern Province, during his official visit to the Qatif Governorate yesterday, was briefed on the Central Awamiyah Project (AlRamis), one of the governate's key development initiatives. The project aims to contribute to the revival of the area's authentic heritage and traditional Saudi Arabian architecture as a whole.
His Excellency the Mayor of the Eastern Province, Eng. Fahd bin Mohammed Al-Jubeir, gave His Highness an overview of the project and how the governate, with its unique historical character, was ideally suited to host a wide range of commercial, cultural, and heritage activities and further the Kingdom's Vision 2030 goals.
Also in attendance was Mr. Abdullah bin Abdullatif Al Fozan, who gave His Highness an operational overview of the project, which is currently being developed by the Ajdan Real Estate Development Company. Al Fozan also emphasized the project's potential to significantly enhance the tourism status of the Qatif Governorate and the Eastern Province as a whole.
Al Fozan was also keen to highlight Ajdan's commitment to working alongside the Eastern Region Municipality to make the project a destination for visitors from across the Kingdom, the GCC, and the world.
Source:
Explore More News