122 Gulf Mosques Compete for Abdullatif Al Fozan Award for Mosque Architecture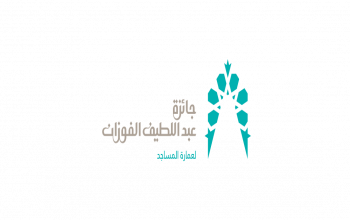 The General Secretariat of the Abdullatif Al Fozan Award for Mosque Architecture (AFAMA) announced the nomination of 122 Gulf mosques to compete in the award's second round, the results of which will be announced in early 2017. The number of participants increased compared to the first round with the acceptance of nominations of mosques from Gulf countries.
AFAMA Secretary-General Dr. Ibrahim Al Nuaimi noted that the presence of 122 Gulf mosques in the second round confirms the award's popularity in the region and reflects the competitiveness for the two million SAR prize.
"These mosques and others were keen to participate in the second edition as soon as registration was opened on the award's website. A total of 71 mosques were nominated from Saudi Arabia, which is the largest number of participating mosques, followed by the United Arab Emirates with 15 mosques, Bahrain with 11 mosques, Oman with 14 mosques, Qatar with eight mosques, and Kuwait with three mosques," he stated.
He described the award's recent visits to the Gulf countries as very successful, adding: "We set up an extensive visit program that includes all Gulf countries to introduce the award, its objectives, and the results of the first edition, which was held in the Kingdom's Eastern Province." He noted that the second edition of the award witnessed "extraordinary engagement" from representatives of government and private agencies visited by the award in the Gulf.
He added: "The success and popularity of the second edition was clear early on, as is evidenced by the large number of applicant mosques. The jury meetings held in Istanbul resulted in the evaluation of all participating mosques from an artistic and architectural point of view after learning the history of each mosque as well as its structural and architectural philosophy." He noted that the mosques were classified as central mosques, Friday mosques, local mosques, and other historical heritage mosques.
AFAMA seeks to enhance mosque architecture and encourage international engineers and architects to innovate in designing mosques, in addition to developing and enhancing awareness regarding the important architectural role of mosques in a practical framework that interacts with its surrounding environment; thereby achieving integrative balance between the mosque's beauty and spirituality and the factors of the practical surrounding environment. In its current edition, the award is focusing on mosques from the Gulf, while the first edition, which witnessed the participation of 36 mosques, focused on Saudi mosques.
Source: https://www.aleqt.com/2016/07/26/article_1073100.html
Explore More News